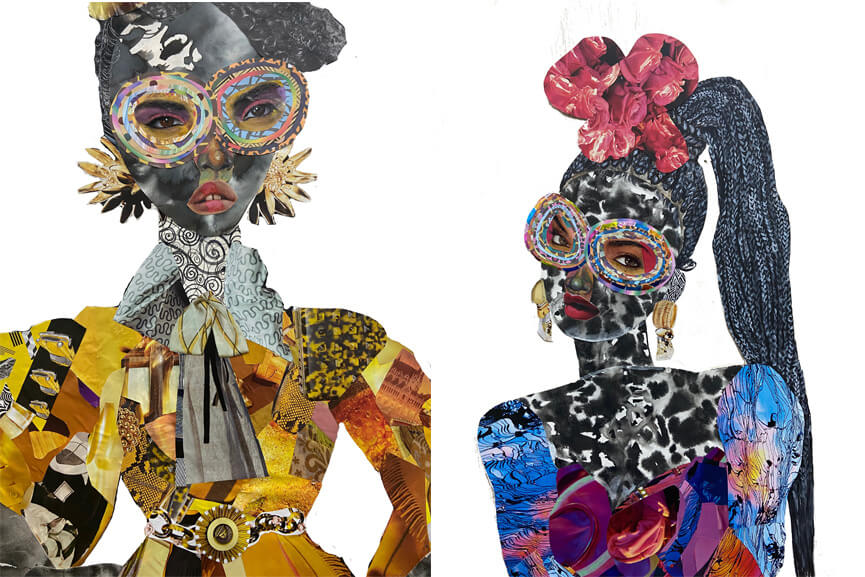 This article originally appeared on The Connoisseur
The Black Lives Matter movement has brought Black Artists into the light. In celebration of Black History Month, I had the pleasure of interviewing Black Artists who are at the forefront of creating extraordinary art that reflects diversity, social activism, Black woman empowerment and the overall Black experience.
The first Black Artist I'm highlighting is Domonique Brown, Owner & Artist behind DomoINK – https://domoink.com/
Domonique Brown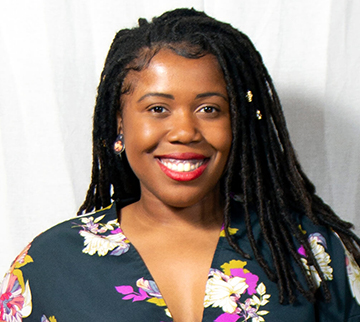 Domonique Brown is a contemporary Pop artist from Pomona, California. Brown creates dynamic portraits in brilliant colors using multiple layers of artistic acrylic pen strokes. Viewing her vivid art gives you a feeling of joy while celebrating diversity!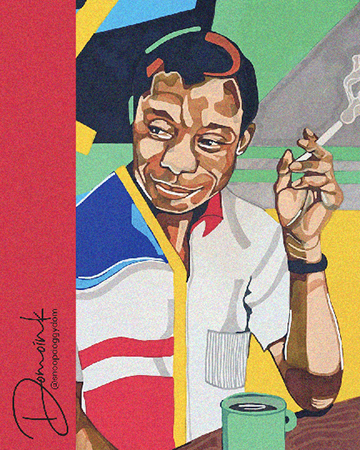 Q. What is the message you are conveying in your art?
A.) My art is a celebration of diversity. Rendered in color palettes ranging from minimalist to vibrant, the medium of my illustrations is to invite viewers to engage in a debate about the accepted notions of race and representation. My portraits have the purpose of featuring women and men of color who might not otherwise be portrayed, in the hopes others can see representation of their culture and identity and feel empowered.
Q. What are you working on now?
A.) I am currently working on a collection for the upcoming Black History Month. I am drawing a Rosa Parks piece to be included.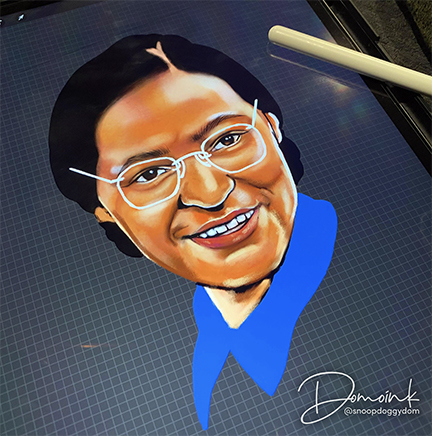 Q. Has the recent social events changed your art in any way?
Recent tragic incidents, such as George Floyd and Breonna Taylor, rebirthed the Black Lives Matter movement and inspired protests and change across the country. Also. these incidents also brought in the rise of "black art." Along with other black artists, I wanted to remind the world that black art matters, too. To this day, black art is still excluded at so many exhibits and museums around the world. Instead of waiting for my art to be in a museum, I made my own "table." I've been showcasing my art on so many different platforms so black people can have more art options that represent them. And, to teach society as a whole that black art is just as good as any other art.
With a degree in Graphic Design and a MBA in marketing, Brown combines her gifted artistic talents with her adept skills as a successful entrepreneur. On her company's website, domoink.com, Brown's magical artwork is available as wall art, home décor, accessories, and apparel. Take a look and experience the happiness her art brings!
Contact Info: Domonique Brown
Instagram: https://www.instagram.com/snoopdoggydom/
Website: https://domoink.com/
Otha "Vakseen" Davis III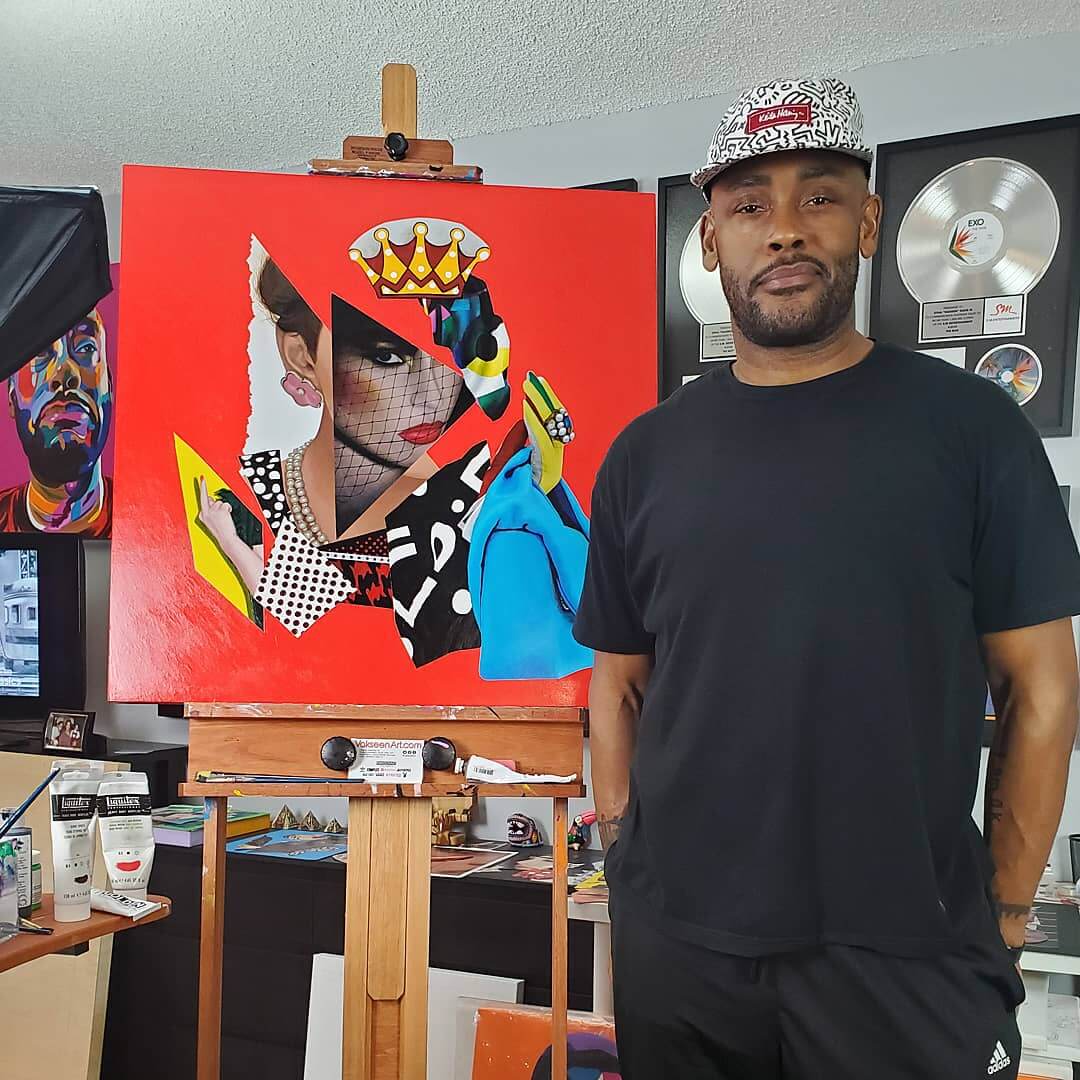 Otha Davis III (also known as Vakseen) was born in Athens, GA and raised in Jacksonville, FL. He moved to Los Angeles in 2011. Vakseen's amazing talent spreads across the mediums of music, art, and the world of entertainment!
A multi-platinum music executive, producer, and songwriter, Vakseen's "stop you in your tracks" art has been exhibited in museums worldwide. His bold artwork has also been published in many print and online magazines, including American Art Collector, Buzzfeed and LA Weekly.
Q. What are you working on now?
A.) I'm always creating! Right now I'm working on new paintings for 2 solo shows. One in June and then I'm hosting the other once I open my new art space in LA. That's my main focus, daily creation and getting my store running.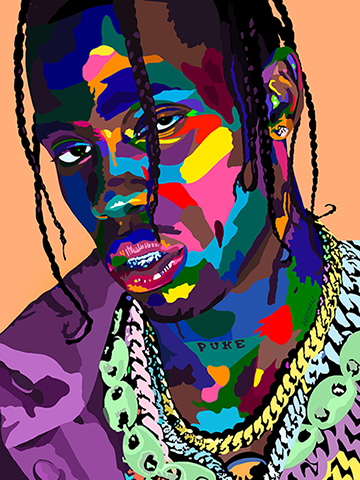 Q. Has the recent social events changed your art in any way?
A.) Absolutely. It brought me back to my core. My artwork has always celebrated Black culture, women, and diversity, but the past year inspired a greater sense of pride within me. I feel ultra Black and more connected than ever before. Truly understanding the power of art, I really wanted to create more vibrant designs that inspire and celebrate our people. Art is powerful and I use that to my advantage to spread love & positivity.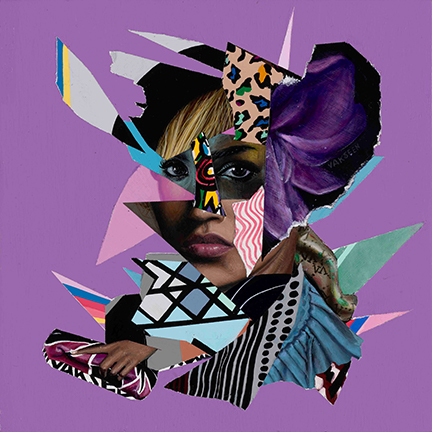 Contact Info: Otha "Vakseen" Davis III
Instagram: https://www.instagram.com/vakseen
Website: https://vakseenart.com/links/
Wangari Mathenge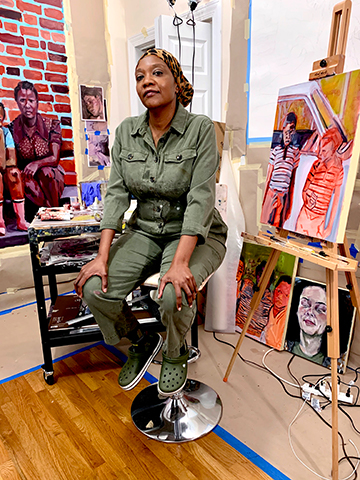 A Kenya native, artist Wangari Mathenge's artwork depicts a present-day viewpoint of the female experience, one that lifts the stature of women situated in domestic scenes. In her oil paintings Mathenge defies the traditional African patriarchy reconfiguring the domestic space to conform to contemporary ideals of equality.
Q. What is the message you are conveying in your art?
A.) I'm interested in the commemoration of a diasporic viewpoint and particularly one that elevates the stature of women situated in domestic scenes – where they have been traditionally depicted as nurturers with servile concerns – allowing them to rest, reflect and remain intellectually curious, as has been the case in the depiction of their male counterparts.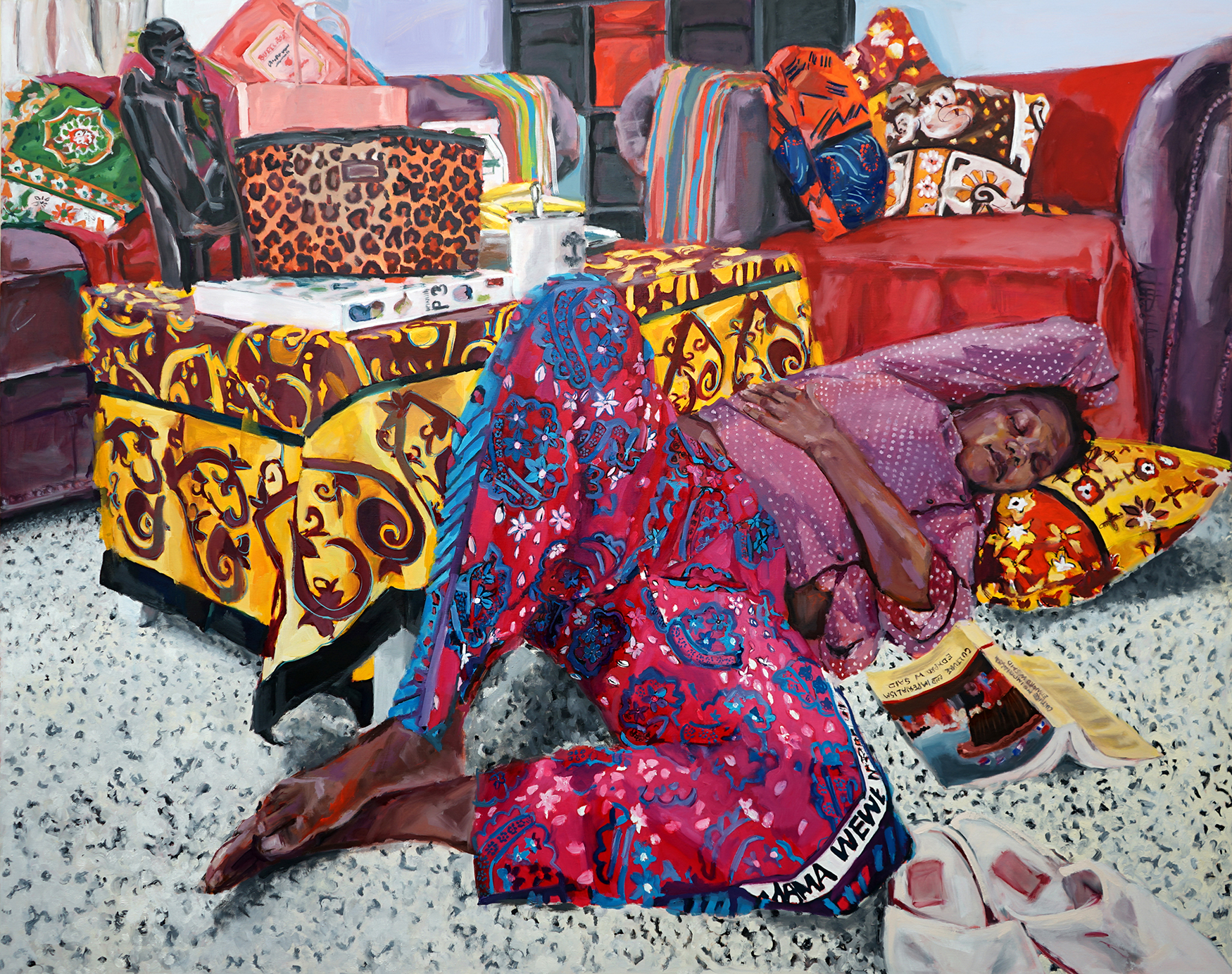 Q. What are you working on now?
A.) I have been working on a series of works for a couple of years. One titled "The Expats," which questions the reservation of the word 'expatriate' as a qualifier for white western migration and democratizing its use by applying it to similarly enfranchised African migrants. The other series is titled, "The Ascendants," – this body of work considers diaspora acculturation by observing their material culture.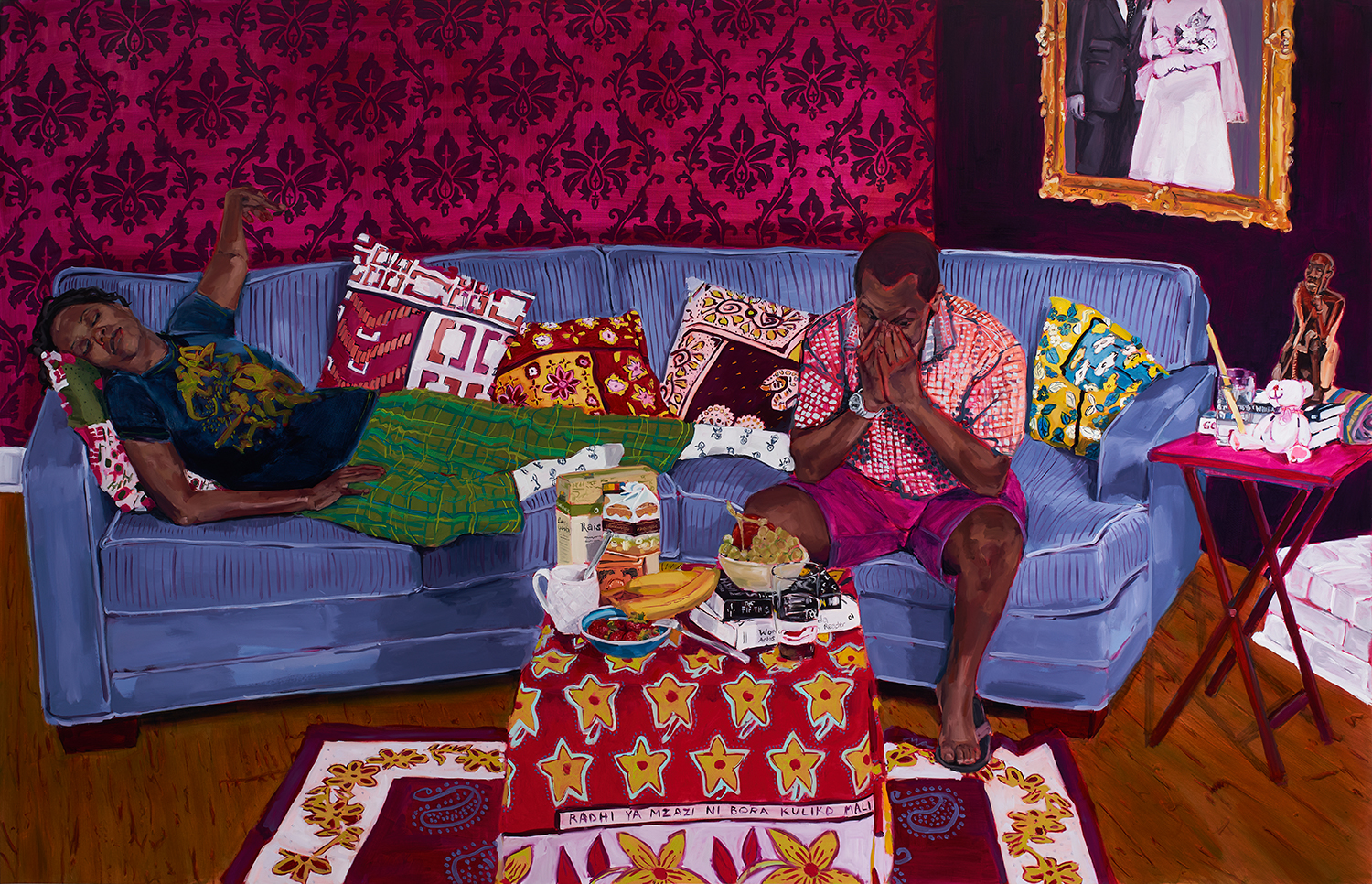 Q. Have the recent social events changed your art in anyway?
A.) While the direction of the work hasn't changed, this social moment has heightened my conscience as to the import of the work. Now more than ever we need to stand behind the camera lens and record our existence as we experience it, lest the era be reduced to a one-note existence of strife – which is but a component, and not total.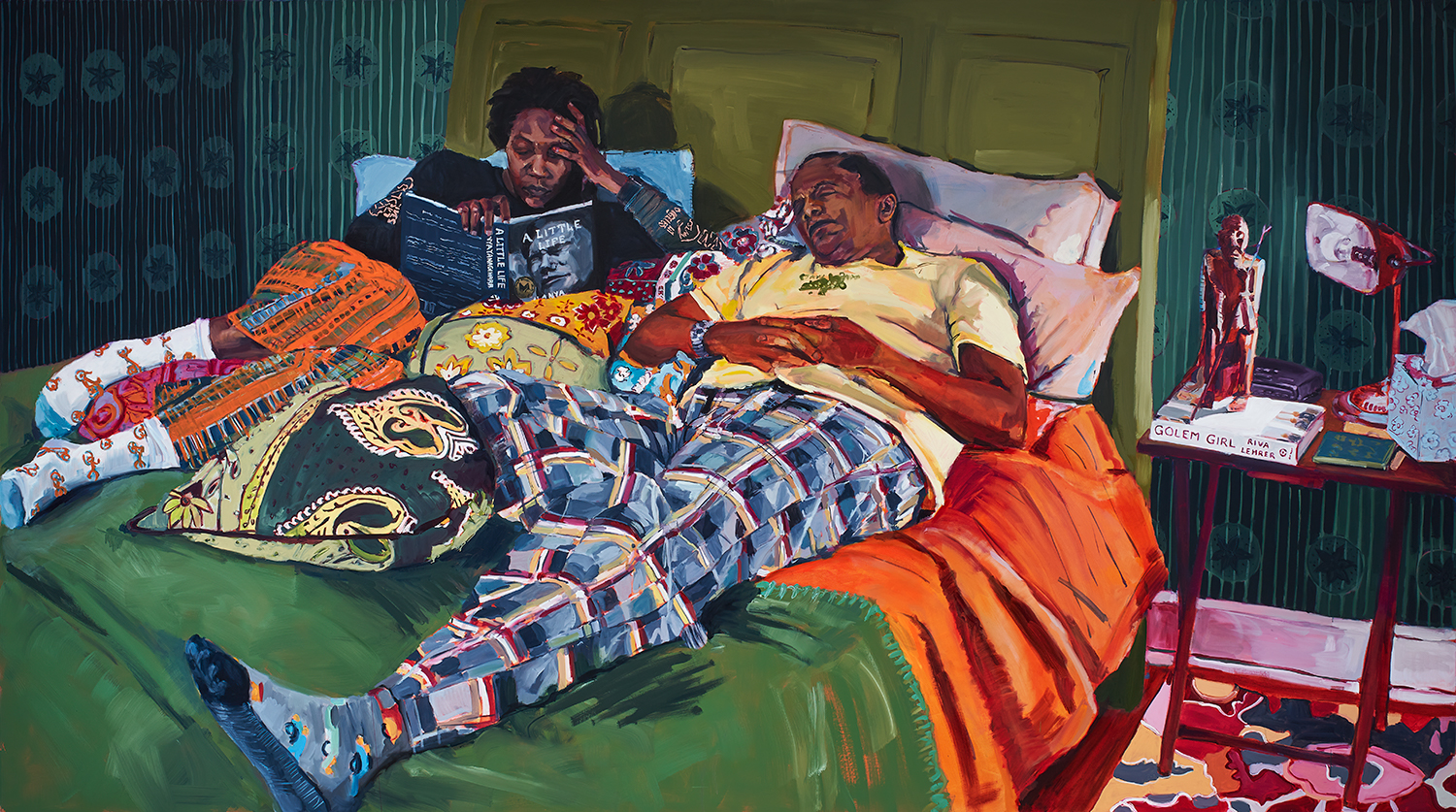 Contact Info: Wangari Mathenge
Instagram: https://www.instagram.com/wangari_mathenge/
Website: https://wangari-mathenge.com/
Roderrick Davis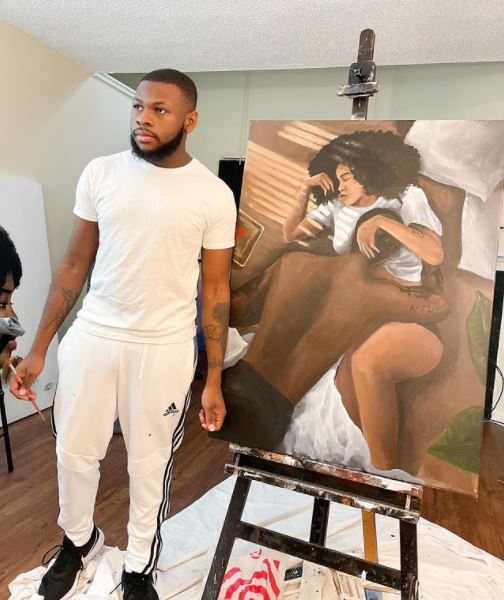 "The baddest artist in south east Georgia" is how Rodderick Davis describes himself on his Facebook page. Fellow artists and art lovers describe his artwork as "Raw" "Poetic" and "Thought-provoking".
Born in Miami, the young artist lives in Savannah Georgia. An entirely self-taught artist, Davis began drawing at the age of 10, and from there he evolved into oil painting.
After a neighbor saw his work and said 'wow you're really good, you should start posting your art online" Davis began sharing his artwork on social media.
Fellow artists and art lovers have gravitated to Davis's talent and message. Many of his paintings represent African American themes and imagery that allows Davis to celebrate his heritage. His art gives people the opportunity to start a discussion online, offering many an outlet for self-expression during these tentative, isolated and turbulent times.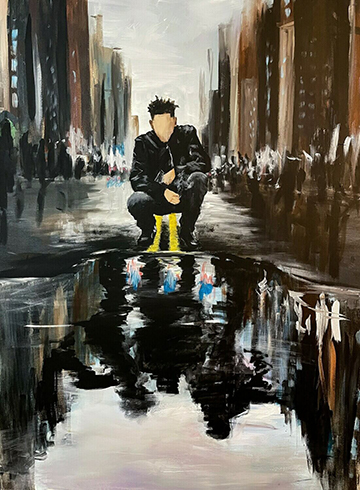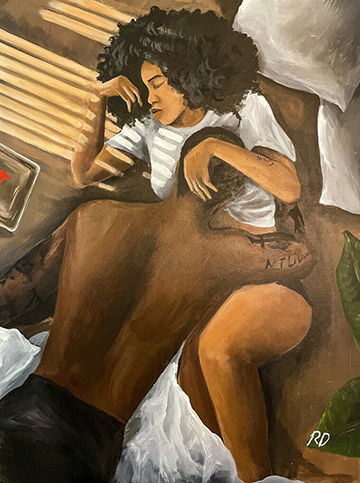 Contact Info: Roderrick Davis
Instagram: https://www.instagram.com/roderick_artandhiphop
Website: https://www.roderrick.com/
Gherdai Hassell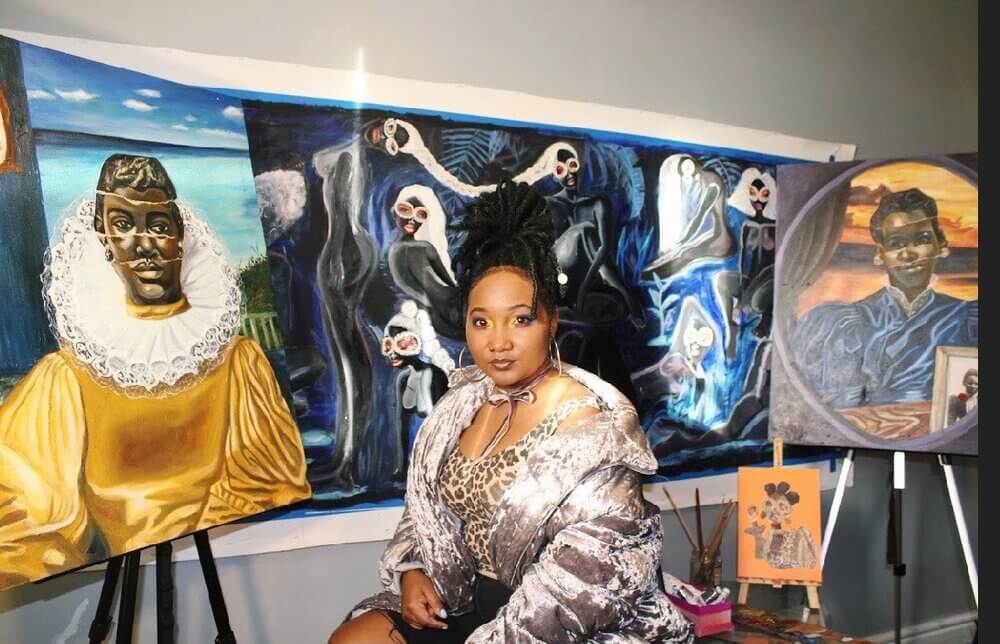 Born in Bermuda, Gherdai Hassell is a contemporary artist whose art celebrates black female figures in the form of mixed media collage-like works.
Hassell is also the author of a unique coloring book empowering Black women as well as children. Her "My Alibii" coloring book gift sets feature 29 of her Alibii collages for coloring relaxation and are available on her website.
Gherdai is the host of The Art Affects Podcast, which celebrates and magnifies the voices of artists of the African Diaspora. Her artwork is on permanent display in the Government Administration Building in Hamilton, Bermuda.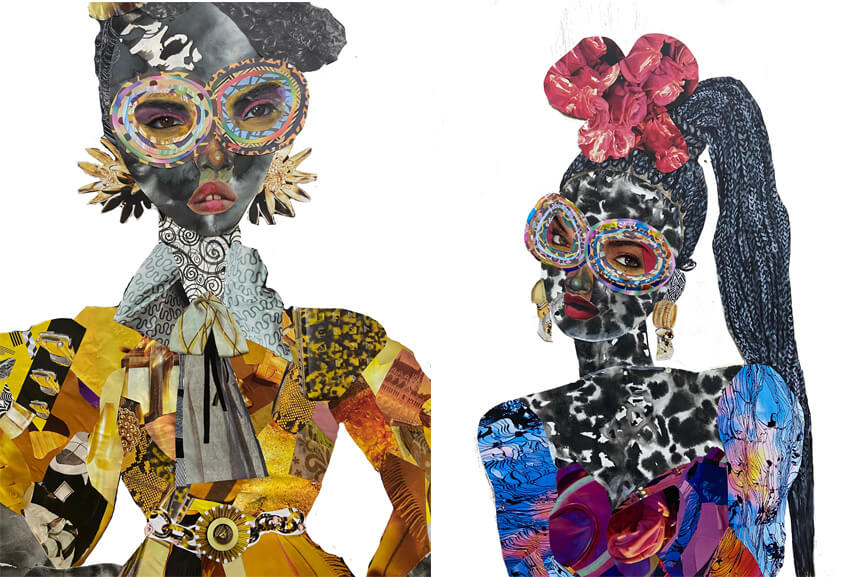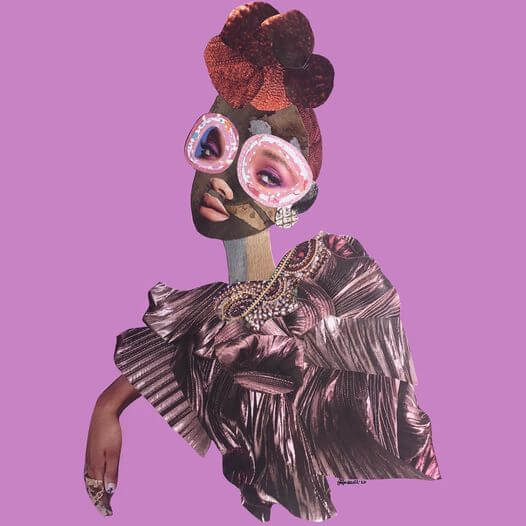 Contact Info: Gherdai Hassell
Instagram: https://www.instagram.com/hassell_free/
Website: https://gherdaihassell.com/