He proposed, but who is that other woman?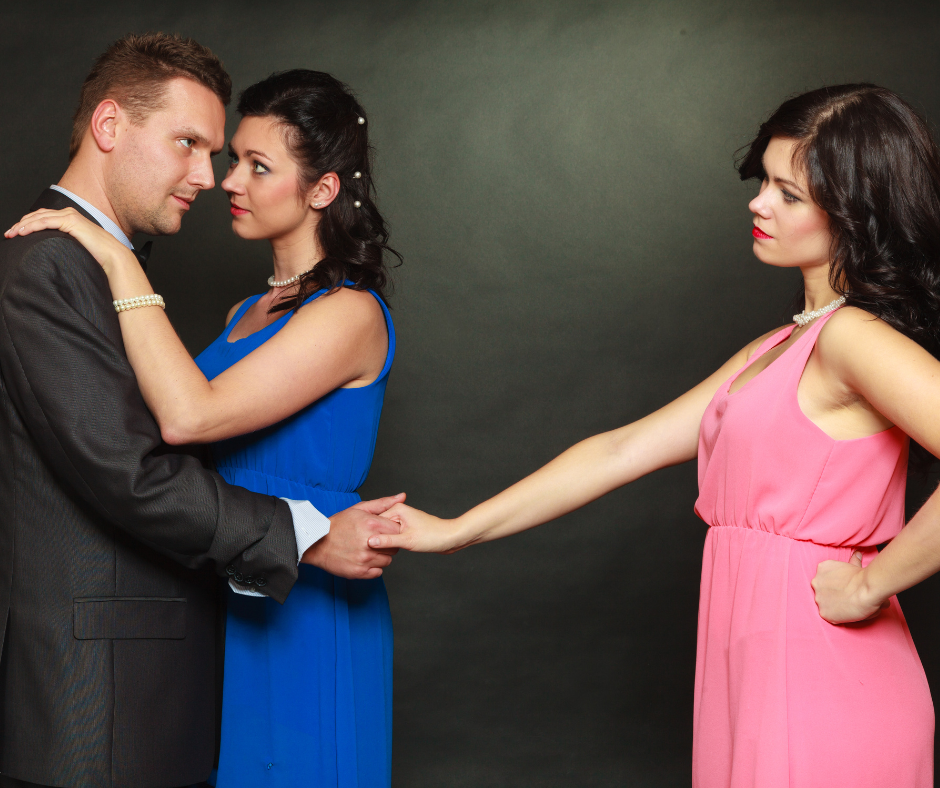 I never took my relationships seriously. Heck, I couldn't imagine myself in a long-term relationship. I spent the better part of my life on dating apps.
My favorite expression was, "Next!"
A child of divorce, I was skeptical of love and marriage. Which is why my surprise engagement took my breath away.I met him on Bumble, he was a Stanley Tucci look-alike. He was sincere, a big spender with a quick wit and an unusual sense of humor.We spent months dating. He was different. We didn't just drink and dine and then stagger home to each other's apartments. We did things.
A lot of romantic things; ice skating in the park, Christmas tree shopping, picnics on the beach. On our second date, he took me to Victoria's Secret and bought me a corset. We snuck into the fitting room together and between kisses, he fastened up the back for me.
Afterward, we walked down the main street in Fairfield, Connecticut, window shopping. Through the dress boutique's window, I selected a white flowy sundress, which he gladly bought for me. My outfit was complete when he took me to a shoe store, and he picked out a pair of gold glitter heels.
I remember thinking when he came around the shoe aisle with the straps of the glimmering heels hanging from his fingers, how did I get this lucky? There must be a catch.
I pushed those thoughts aside and decided to just enjoy myself. The date continued with us dancing into the night at a wine bar to my favorite band, Tangled Vine.
Yet I still had that feeling in the back of my mind. Was this too good to be true? Something must be wrong with him. No one is this amazing.
He chose me as his New Year's Eve date for the end-of-decade gala in 2019. The gala was held at L'Escale, an exclusive and very expensive French restaurant in Greenwich, Connecticut. I dressed to the nines and wore a rose-gold figure-hugging sequin gown. He wore a grey Italian suit with a black button-down shirt.
The ballroom was magical; we walked under stone archways and around giant pillars. The lighting was a golden hue; hundreds of silver and gold helium balloons were transfixed onto the ceiling. Their shimmering silver tinsel ribbons hung down above the guests.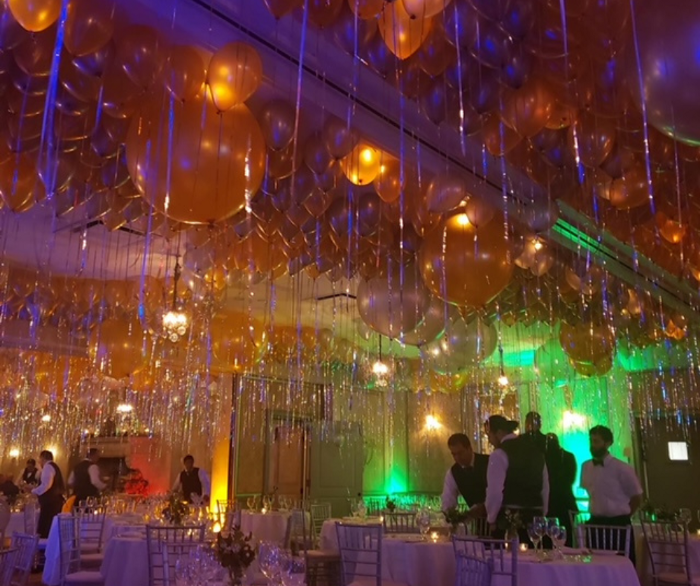 We drank Dom Pérignon and dined on caviar appetizers and lobster entrees. On stage was a 10-piece funk band, complete with trumpets and saxophones.
The band members wore red velvet jackets, black shirts, black slacks, and red bow ties. They danced in unison like The Temptations. The band leader was a beautiful, black woman in a black gown with a deep V-neck.
The band tilted to the beat, playing timeless dance hits like Brick House, Thank You by Sly & the Family Stone, Boogie Fever, and Bruno Mars' 24K Magic.
I felt the other shoe drop after our meal. My date and I were seated alone at a round table across from the stage. The beautiful black band leader stepped off the stage and looked in our direction. She locked eyes with my date. Then she began walking with determination across the large dance floor. She held up one side of her dress, so she wouldn't trip.
My date jumped to his feet in a panic. As she got closer, he met her halfway and blocked her path. His back was facing me, but I could see the woman was trying to side-step him and reach me. When she stepped to the left, he stepped to the left to block her path. She stepped to the right; he stepped to the right.
I was calm watching the spectacle unfold before me. Then I realized. She was his woman, an ex, or his baby mama for a child I did not know about. I knew it was too good to be true. My date had a second family; he was far from perfect!
At that moment in my mind, I flashed back to the funeral of my father's best friend. I had sat in the front row and listened to his daughter, (my childhood playmate) give his eulogy.
When she was done, she sat down, and two young unfamiliar black women approached the podium. Through tearful words they too began giving a eulogy for "their father."
When they said these words "their father", everyone in the church took a collective breath as this man's secret family was finally exposed.
I never forgot this, and here it was happening to me on New Year's Eve 2019! My man had a second family.
My date rushed back to our table, grabbed my hand, and began leading me toward the stage. This was getting weirder by the minute. Right before we reached the stage, he spun around, faced me, dropped to one knee, and presented me with a black velvet box.
He was proposing, and I started stepping backward, my hands covering my open mouth. I had tunnel vision only seeing him and the diamond ring he was offering me.
I heard the beautiful black woman band leader belting out our song, "At Last" by Etta James. Then I saw she was smiling at me, at us in our spectacular one-in-a-million moment.
After I had the ring securely on my finger, I was glowing. My new fiancé explained to me the female band leader had been coming to our table to take us on stage to announce our engagement. A proposal that hadn't yet happened. She would have ruined the moment, and he was frantically trying to stop it.
There was no second family, he wasn't a baby daddy. He was mine. He was my fiancé.