Do you have the quarantine blues? Is your mental health suffering? The pandemic has everyone on edge. In addition to the physical dangers, there is a lot of mental health fallout. The good news is that there are ways to cope and get through this tough time. Here are some ideas and resources to help you beat some of the stress and anxiety of living in the pandemic in 2022.
Online Hypnotherapy
Hypnotherapy is a safe and effective way to address your personal issues. Whether you are struggling with phobias, fears, anxiety, or stress related sleep disorders such as insomnia, hypnotherapy works! Hypnotherapy done online is just as effective and potentially more relaxing than in-person therapy. The person may feel even calmer within the comfort of their own home.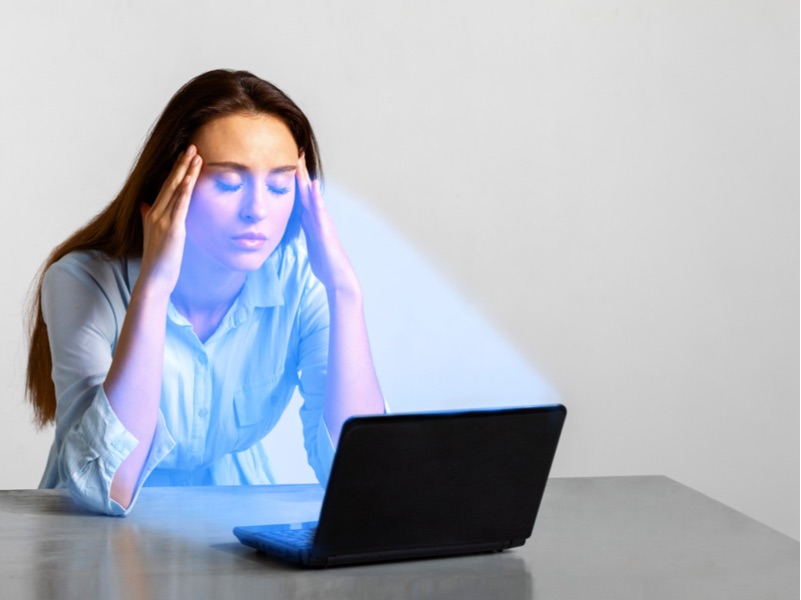 Benefits of Online Hypnotherapy
You can choose a hypnotherapist from anywhere in the world.
It may be more affordable (no travel expenses)
Removes the stress and time of traveling to an in-person therapist.
A solution if you are suffering from social anxiety, agoraphobia
A level of privacy (you won't run into a work colleague, or neighbor at the hypnotherapist's office)
Find an Accredited Hypnotherapist
Currently not every hypnotherapist offers online hypnotherapy. In any case when choosing a hypnotherapist consult a directory of accredited hypnotherapists that are state-licensed in a mental health or medical field and meet stringent requirements for hypnosis training. Then, inquire if they offer online hypnotherapy sessions.
The American Society of Clinical Hypnosis
This is the largest U.S. organization for health and mental health-care professionals using clinical hypnosis. Website: http://www.asch.net or call 630-980-4740
The National Board for Certified Clinical Hynotherapists
To locate a Board-certified expert in your area. visit: http://www.natboard.com and select "Where to find a therapist" for a list of specialists, searchable by state or country, or call 301-608-0123
Mental Health Therapy Apps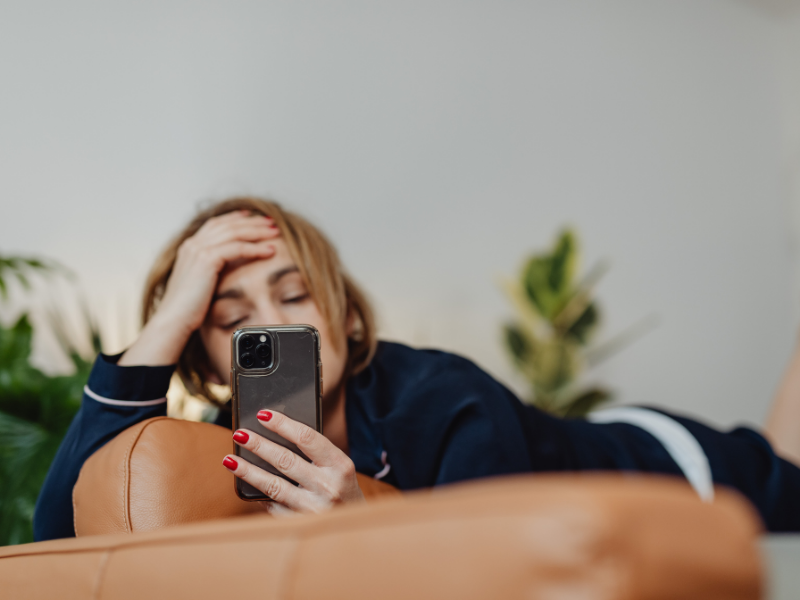 Mental health therapy apps were already on the rise before the Pandemic hit. And now in 2022, according to the American Psychological Association, there are approximately 10,000 to 20,000 mental health apps available! For those struggling with issues ranging from stress to serious mental illness Digital therapy apps are now more essential than ever before.
While some mental health therapy apps like Betterhelp and Talkspace hook you up with a licensed therapist, a large segment of the market has gone completely digital:
3 Popular Mental Health Apps
Moodfit
iPhone rating: 4.4/5
Price: $6.99
https://www.getmoodfit.com/
The MoodKit was created by two clinical psychologists, and it's based on the principles of CBT (cognitive behavioral therapy). This app offers over 200 activities designed to boost your mood, including a journal feature that helps you track negative thoughts as well as how you manage stress!
MindShift CBT
iPhone rating: 4.3/5
Price: Free
https://apps.apple.com/us/app/mindshift-cbt-anxiety-relief/id634684825
The free app is designed for those who often experience anxiety and related symptoms like panic, worry or social phobia. MindShift CBT includes a series of CBT tools that help you cope with these issues including short meditations; thought journals, coping cards featuring affirmations alongside suggested behaviors.
Happify
iPhone rating: 4.3/5
Price Options: Free version; $14.99 monthly; $139.99 annually; or $449.99 lifetime access
https://apps.apple.com/us/app/happify-for-stress-worry/id730601963
This app is full of games that will help you boost your mood. The activities were developed with positive psychology techniques and CBT interventions. Happify will help you cope in stressful situations, fuel career success by building self-confidence or overcoming negative thoughts!
Color Therapy
Coloring can be a very therapeutic and beneficial activity for adults. It has been proven by scientists around the world that doing something creative like coloring allows you to focus better while improving your mental health conditions such as anxiety or depression.
Adult Coloring books
There are several different types of adult coloring books, which include: geometric coloring books, floral coloring books and more.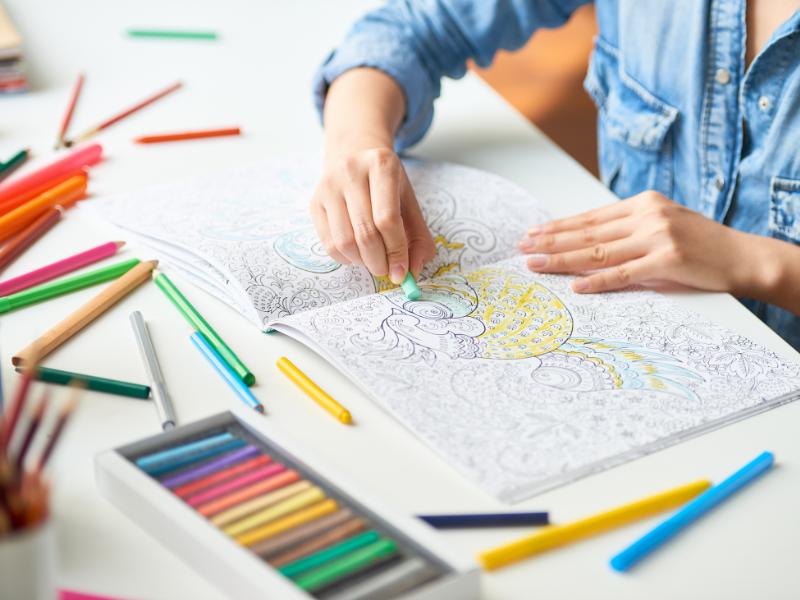 Just in time for Valentine's Day I found an adult "story" coloring book with diverse characters perfect for a quarantined date night! The adult coloring book created by Just Colouring Books, is right on time in these pandemic times and is aptly titled "Quarantine and Chill". "Flowers Always Grow Back" is a tamer Just Colouring Books adult coloring book to share with family/friends or simply enjoy by yourself.
QUARANTINE & CHILL
by Danielle Robinson (Author), Just Colouring Books (Author)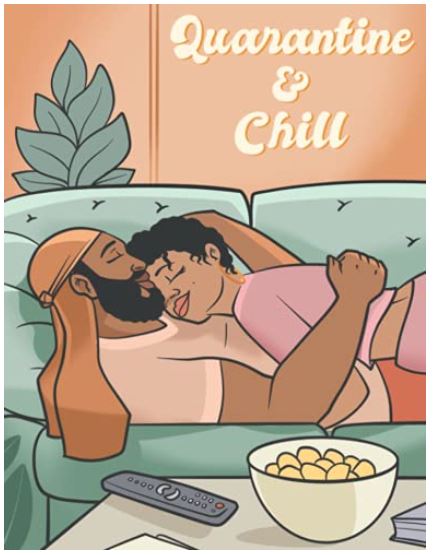 Flowers Always Grow Back
by Just Colouring Books (Author)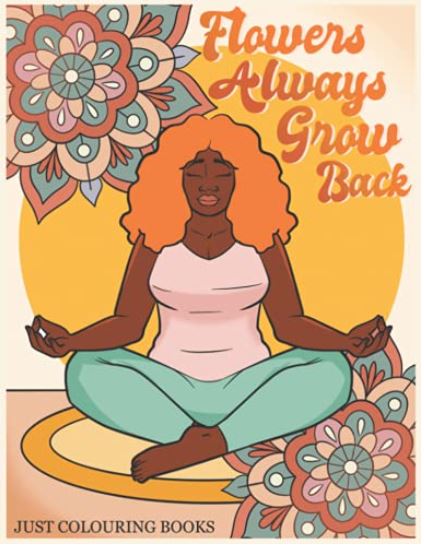 Plus, if you would like a custom comic book made just for you, you can inquire via the company's Instagram account: @justcolouringbooks. Just Colouring Books also produces inspirational coloring books with diverse characters for children.
Hypnotize, Mobile Appize or Colorize
Living in the pandemic is tough. It's even more challenging if you don't take care of yourself while doing it! If you're feeling like your stress levels are getting out of control, I hope these self-care tips for supporting mental health during the pandemic help.
Make time each day for activity that helps clear your mind so you can focus on what matters most right now – taking care of yourself! By caring for ourselves we will ultimately be better able to cope with all life throws at us this year.
Til next time,
Elena