Next time you're grabbing lunch at your favorite fast-food joint, or you're out walking your dog, or home cuddling with your cat; check your phone and find the perfect date!
With the release of multiple new dating sites and apps, singles have more options than ever before. One that stands out is Shake Shack's new dating site; or one of the two "animal lover" dating apps. And if either of those dating apps fail, you can order a date on Amazon! That's right order your perfect date through Amazon Dating!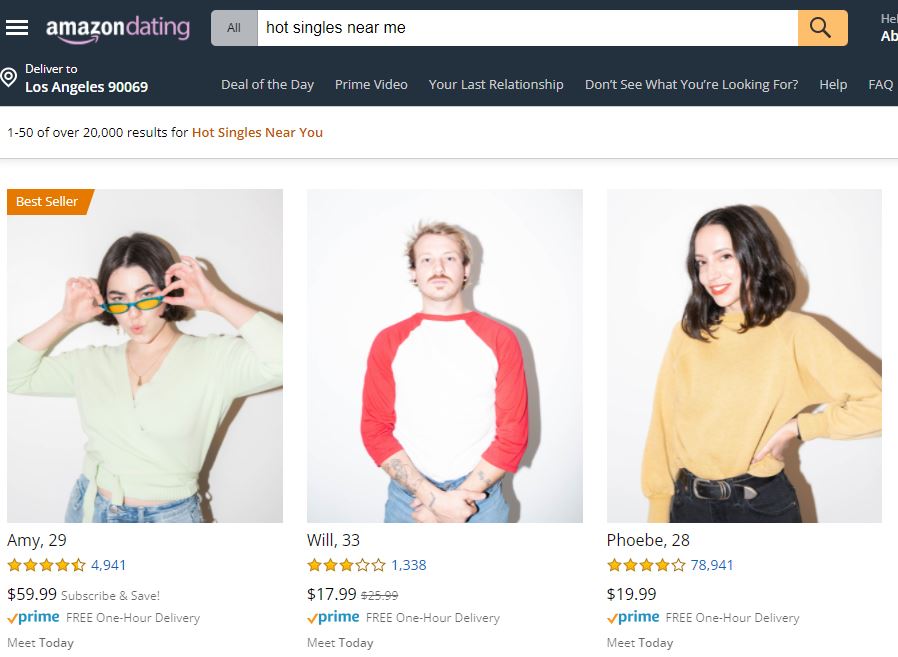 Let's dig into all the details…
Shake Shack and DoorDash Online Dating Site
What's better than one sandwich? Two sandwiches!
Shake Shack and DoorDash have teamed up to form a new website called LetsEatCute.com, the dating site for sandwich lovers! Find singles who are looking to bond over Shake Shack's Buffalo Chicken Sandwich (delivery orders good only on DoorDash).
Create an account, swipe, match and get a Shake Shack Buffalo Chicken Sandwich delivered with DoorDash. Then begin tapping on the flame icon to find your perfect match—spice compatibility confirmed!! Singles have a chance to also win a $5,000 DoorDash gift card by sharing a screenshot of their Eat Cute profiles on Twitter and using the hashtags #EatCuteWithDoorDash and #Sweepstakes to enter.
Animal Lovers Dating Apps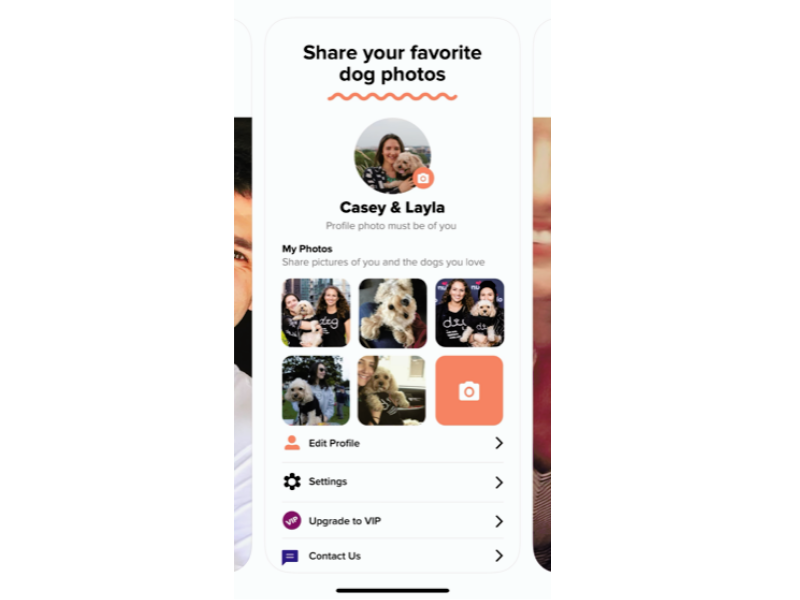 Want to meet someone who shares your dog-love? Dig is the app for you! It's designed specifically around connecting single people with other dog lovers. Find single people in your area who are just as committed to their four-legged friends as you are! You'll also get access to information about pet friendly businesses and date suggestions that can help make this new doggy dating experience easier than ever!
https://apps.apple.com/us/app/dig-dog-persons-dating-app/id1341103281
Cat People Like Dating too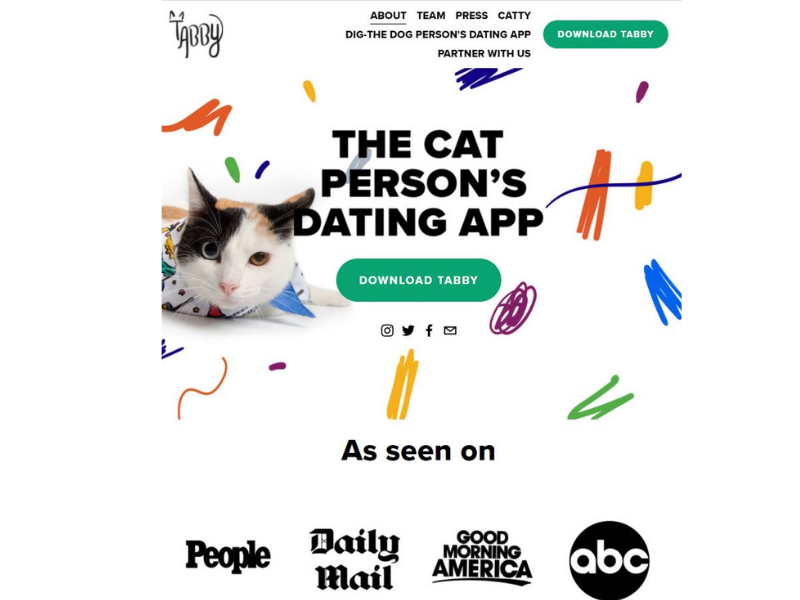 Find the purrfect match! Made by the people who created Dig, this app was developed by sisters Leigh and Casey Isaacson.  Tabby, is a dating app made specifically for cat people to connect. Digitally, you can plan dates around your feline friend's needs and interests. Tabby also features new cat products available from popular brands. Start swiping right away – you may just meet someone special who would love all those adorable kitties of yours too!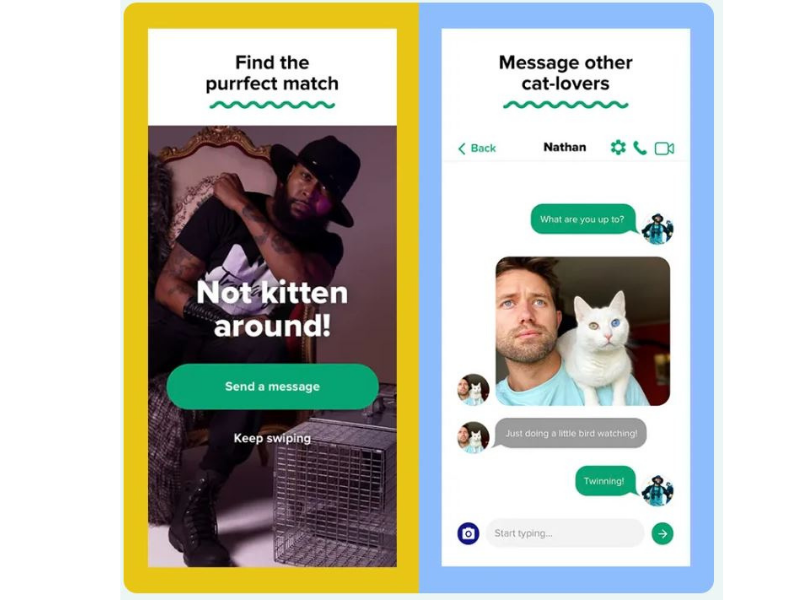 https://apps.apple.com/us/app/tabby-cat-persons-dating-app/id1526309312
Order a date from Amazon!
Of course Amazon would come out with an ecommerce website site for dating. The Amazon Dating website advertises hot singles near you starting at $4.99 with Prime delivery.
Ok not really. Amazon Dating is a new parody dating website that looks just like Amazon.com. The content creators Ani Acopian, Suzy Shinn and company came up with the idea of merging Amazon.com and popular matchmaking sites, like Tinder®, Bumble® and Hinge®.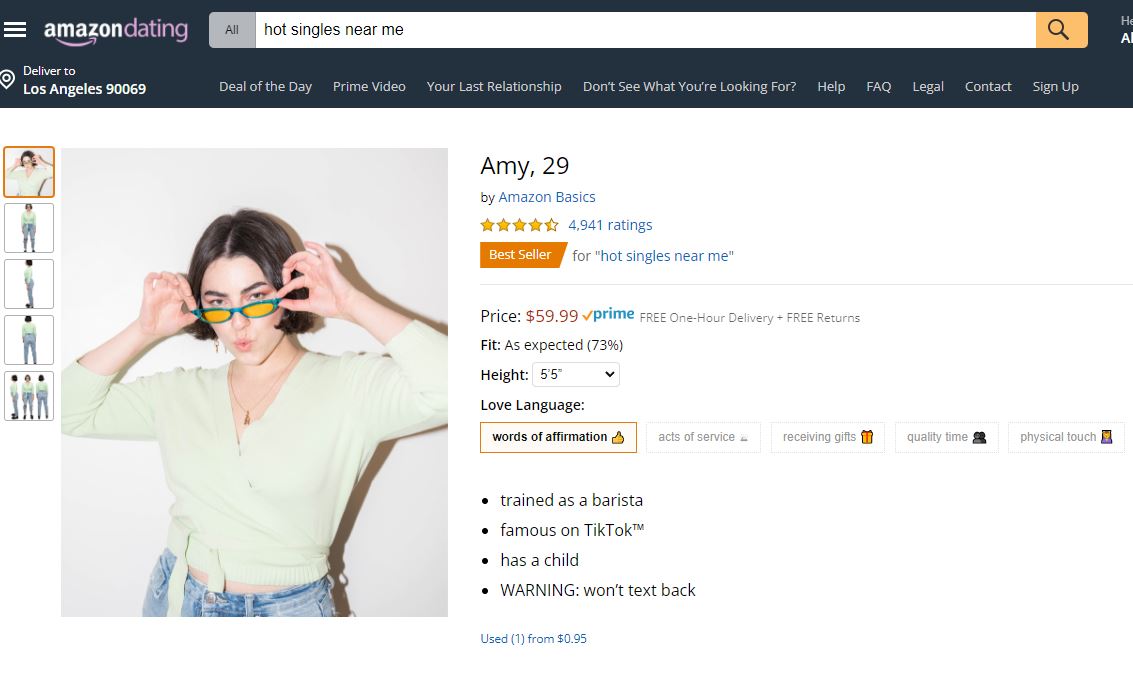 The parody "Amazon Dating" site lets you "buy" your perfect romantic partner in a pretend-filled paradise by browsing through pictures from different Amazon users. The reaction to the website is mixed. Some people found the premise of "buying people" online offensive. While others thought the fake Amazon Dating website was humorous for drawing parallels with what they consider the "toxic" nature of online dating.
What do you think of Amazon Dating?
Hurry and click the link before the website's gone! https://amazondating.co/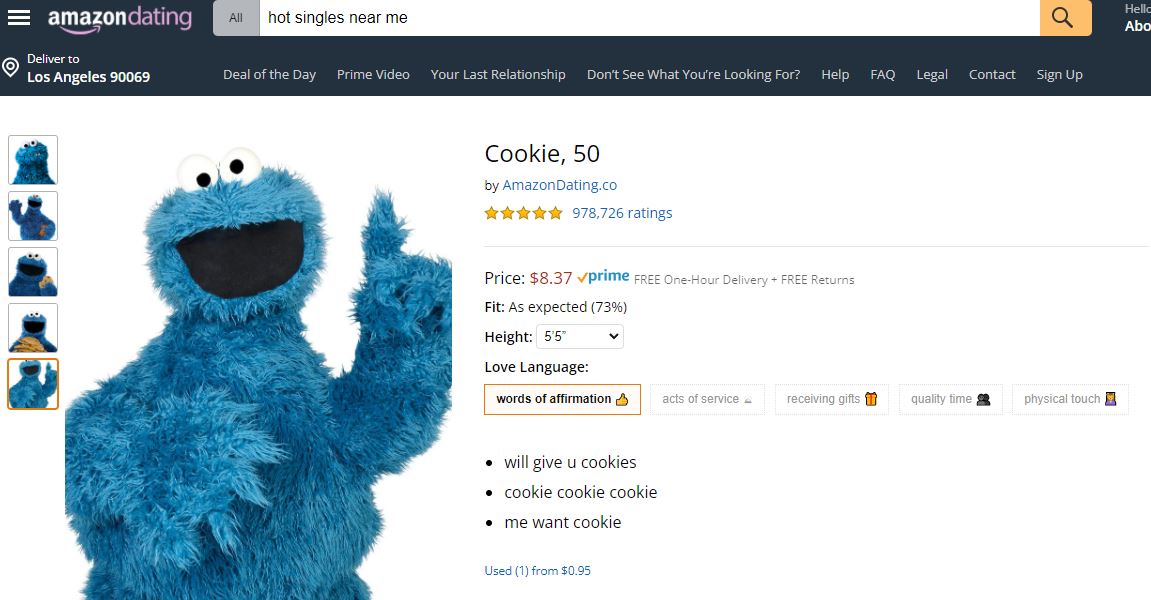 So, whether you're looking for something serious or just a casual hookup, there's a variety of new dating sites and apps out there that can help. And don't forget, if all else fails and you still can't find the perfect match, there's always IRL dating. Good luck!
Till next time,
~Elena